An Opportunity for Reflection – A Special Issue on "The Constitution of Canada: History, Evolution, Influence and Reform"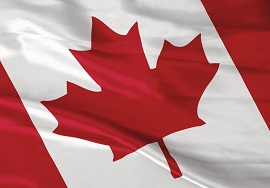 Canada is and will for the foreseeable future be a peaceful and prosperous liberal democracy whose Constitution Act, 1867, now 150 years old as of 2017, has become a model for the modern world. The Constitution of Canada has exerted considerable influence on other countries, particularly since the coming into force of its Constitution Act, 1982, which included the celebrated Canadian Charter of Rights and Freedoms. Just as Canada drew from foreign and international experiences in drafting its Charter, the world has learned a great deal from Canada, not only as to rights protections but also as to the separation of powers, the judicial function, and the structure of government.
In light of these impressive achievements, an international symposium on the Canadian Constitution was held in Pisa at the Scuola Sant'Anna under the auspices of the Sant'Anna Legal Studies project and with the support of the DIRPOLIS (Law, Politics and Development) Institute at the Scuola Sant'Anna, the Canadian Embassy in Italy, and the International Association of Constitutional Law. This special issue collects some of the papers presented on that occasion.
Published on Monday, 18 December 2017 09:54
Last Updated ( Monday, 18 December 2017 09:59 )