Reshaping Disability Policy Making in Italy: The 'Focal Point', the National Observatory on the Situation of Persons with Disabilities, and... the Absence of Regions?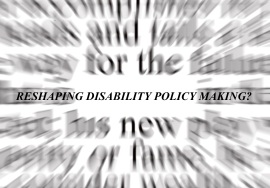 On 30  March 2007, Italy signed the UN Convention on the Rights of Persons with Disabilities (CRPD) and ratified it by Law 18/2009. Through this, Italy has committed itself to reforming the structure of its own policy making process. It seems that Italy has taken its international commitment seriously, in compliance with Art. 117(1) of the Italian Constitution, for the last years have witnessed attempts to 're-imagine' the configuration of the whole 'institutional' disability domain. It is nonetheless surprising that the efforts at national level are not counterbalanced by identical commitments in the Regions (despite their important powers in the disability domain).
This essay aims to investigate the most intriguing aspects of current disability policy making, without neglecting empirical insights and dropping some comparative hints. This article is divided into six sections. After a succinct introduction, the main features of the Convention will be recalled. Then, the CRPD will be framed to fit the Italian legal order. Section 4 and 5 focus on how disability policy making has been reshaped in the process of the implementation of Art. 33 CRPD in the Italian legal system. Section 6 will provide concluding remarks.