The Functions of Constitutional Identity Performed in the Context of Constitutionalization of the EU Order and Europeanization of the Legal Orders of EU Member States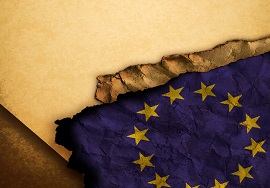 This article provides an analysis of the functions performed by constitutional identity in constitutional discourses of both the EU and its Member States, in the context of emerging post-Westphalian and supranational constitutionalism. The analysis tries to demonstrate that constitutional identity may serve as one of the key normative ideologies, legitimation strategies and ordering schemes of EU constitutionalism. It reasserts through functional analysis the suitability of constitutional identity for organizing and explaining multiple constitutional orders in a non-hierarchical and inclusive way.
The article is based on a socio-legal approach, deliberately avoiding the predominant legal realist and legal positivist discourses. This is due to the fact that a functional analysis presupposes admitting the existence of ideal, legal and socio-legal dimensions of constitutional concepts and institutions and the taking into account of social implications produced by their functioning. The article deliberately takes a constitutionalist stance on the EU and the EU integration. It is focused on the contribution of constitutional identity for the further constitutionalization of the EU from a socio-political and constitutionalist perspective.