From the Constitution for Europe to the Reform Treaty: a literature survey on European Constitutional Law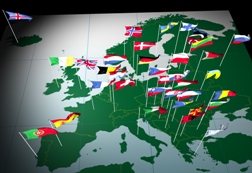 The aim of this paper is to offer a brief overview of the international literature regarding the European Constitutional Law.
It is possible to identify five groups of studies which will serve as guidelines of this review article:
1. The Constitution for Europe and the constitutional moment;
2. The Constitutional Treaty and the innovations "proposed";
3. The European Court of Justice's activism;
4. The Constitutional stop and the rise of the Reform Treaty;
5. The notion and the nature of a Constitution for Europe after the constitutional failure.
Published on Tuesday, 12 May 2009 09:31
Last Updated ( Monday, 27 June 2011 14:53 )