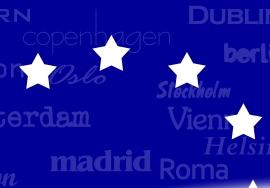 The balance sheet of having had the early warning procedure for two years shows that the active role developed by some regional parliaments, like the Basque Parliament, has reached a point of lack of efficacy and confidence.
The Basque Chamber has not limited itself to express a "yes-or-no"-opinion, but has tried to make specific contributions for improving the proper performance of the provisions of Protocol 2 of the Treaty of Lisbon. But the mechanism implemented in Spain does not guarantee the taking into account of the contributions by the regional parliaments, and so we need a new procedural scheme.
The author proposes a step-by-step approach to making a selection of all the initiatives expressed in the yearly legislative program of the European Commission, with a focus on analysing the procedure for selected topics to provide an informational background to the Basque parliamentary committees.
If no solution is found, the early warning system will become a repetitive ritual that will fail due to lack of effective use.