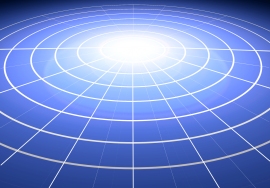 Dominated since its early beginning by the Member States, the Common Foreign and Security policy (CFSP) has long been criticized for its lack of democratic legitimacy. The entering into force of the Lisbon Treaty enhanced the European Parliament's role in that field and although it cannot act as a full legislator, it nonetheless acquired new powers for acting internationally. One of the most important achievements regards the EP's role in the conclusion of international agreements. The new Art. 218, para. 6 TFEU finally provides for the EP's mandatory approval before the conclusion of all EU international agreements for which the internal co-decision procedure is required.
The international role of EP is thus gradually accepted in the academic literature.
In this line, the aim of the paper is to provide empirical evidence and to identify the most significant aspects that have emerged in parliamentary practice. The paper focuses on the SWIFT affair and, by looking at the novelties introduced by the Lisbon Treaty, investigates the EP's international role and the extent to which the new powers impact on both the internal inter-institutional balance and EU external relations.