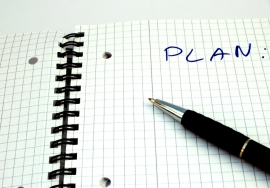 The need to reduce the vulnerability of society against disasters has fostered the introduction of regulatory instruments which can anticipate protection before a danger is imminent and an emergency phase starts. Disaster risk regulation has therefore become a significant field of legislation aimed at complementing and supporting disaster relief measures through precautionary action.
It however represents a specific issue of disaster management: given the low probability of high impact disasters, it is difficult to assess related risks, so their regulation involves balancing different rights and interests at stake with uncertain scenarios. The need to rationalise such precautionary protection requires regulatory instruments that take into account the very nature of disaster risks (low probability, high impact) as well as other competing situations of rights and interests which can be affected by regulatory measures.
Moreover, in view of the aim of reducing vulnerability, disaster-related policies aim at achieving resilience against disasters. Being resilient means having the abilities to resist, adapt to stressful changes and to bounce back to the original structure. In a resilience-oriented context, what disaster risk mitigation should do is to facilitate the process of adaptation under stress by anticipating impact scenarios and the instruments of protection.
This article examines the European Union's (EU) approach to the regulation of risks of potential catastrophic impact by framing it in the context of resilience. In so doing, it argues that this approach is shaped by the multilevel interdependencies that exist between the EU, national administrations, and private parties. These relationships, which govern the functioning of the EU legal order itself, impact on how protection against disaster is designed, shape the nature of regulation and create a number of challenges for regulators. The modes which disaster risk regulation follows in the EU are therefore analysed as a key issue for enhancing the understanding of this complex regulatory approach.